30 June - 6 July
For boys and girls 10 - 18 years old
7 July - 13 July
plus Special Girls Session
For boys and girls 10 - 18 years old
14 July - 20 July
For boys and girls 10 - 18 years old
Forlì - Castrocaro Terme (Italy)
All fees include
Campers who sign up for 2 or 3 sessions pay a discounted fee of 600 € per session. Extra day of Saturday only for campers, is 55 € (full board accommodation).
Group Discounts
Enrolling a group of 5 Campers or more the camp fee will be as follows
| From 5 to 9 Campers | EURO 610 |
| --- | --- |
| Over 10 and brothers | EURO 600 |
The fee includes:
6 days full board accommodation from the Sunday lunch
The WBSC "The One"
Welcome kit (camp uniform, t-shirt, water canteen and shoes bag)
Videos and pictures (digital download format)
Medical care
Basketball practices and games
Evaluation report card
Recreational activities
Assistance by qualified staff
Thirdparty and personal accident insurance (UnipolSai type a1 – Shelter € 10/day max 30 days – Medical charges refund € 3000,00 max with € 150,00 deducible).
Fees do not include extra and personal services other than above specified.
INTERNATIONAL BASKETBALL SCHOOL CLAUDIO PAPINI
The practice program will be tailored to the age, physical ability and technical knowledge of each participant. All the campers will be divided in 3 groups by age and personal skills.
1. NIT 10-11 years
2. NCAA 12-15 years
3. NBA 16-20 years
We have 3 indoor courts and 2 outdoor courts available. In Forlì: Villa Romiti Gym - Polisportivo Monti
In Castrocaro Terme: Castrocaro New Sporthall - 1 outdoor court. All workouts are prepared for the individual improvement.
| | |
| --- | --- |
| Camp picture (20cmx30cm) | 10 € |
| Laundry for 1 washing service | 18 € |
| 1 day Full board accommodation only for campers | 55 € |
| 1 day Half board accommodation only for campers | 51 € |
| 1 night B&B accommodation only for campers | 47 € |
| Lunch of Sunday for parents/friends | 22 € |
Check-in: from 9 to 13 on Sunday, first day of camp at the Park Hotel, via Dino Ravaglioli 3 - 47011 Castrocaro Terme (FC) How to get there click here
Check-out: from 12 at the Villa Romiti Gym after the finals and the awards on Saturday, the last day of the camp.
Campers arriving by train will be able to take advantage of the Supercamp transport service included in the camp's fee which will depart from the Forlì train station at 12.30 every Sunday. The transport service will bring the campers back to the Forlì train station by around 1.30 pm every Saturday at the end of the camp. Remember to book the transport thru the online registration form. The camp ends on Saturday after the Finals and the Awards ceremony about 12.00.
WBSC SUPERCAMP
Camp's Headquarter is at the Park Hotel - Castrocaro Terme
Supercamp hotels at Castrocaro Terme with air conditioning and wifi in each room:
Supercamp facilities
By Train
Forlì train station www.trenitalia.it then public bus Forli - Castrocaro Terme (every 30 min. working days - 60 min. holidays)
By Car
Forli exit on the highway A14 then follow the directions to Castrocaro Terme.
By Airplane
Forli airport or Bologna airport (70 km)
Parents and friends wishing to spend a few days in our region will be welcome. For informations:
www.turismoforlivese.it
www.visitromagna.it
www.castrocarotermeterradelsole.travel
Forli
Forlì, in the heart of Romagna, is the place where culture, free time, food and wine, nature and hospitality create a unique mix. Forlì, as well as being a destination, is also a starting point for excursions to discover Romagna. It is also well known that this city has basketball in its DNA, it has hosted national events and finals over the years.
Castrocaro Terme
Castrocaro Terme is located in the heart of Romagna, 10 km from Forlì. Renowned holiday resort, Castrocaro Terme has obtained the orange flag, the environmental tourism quality mark for the hinterland. Its thermal center was already famous in Roman times. The Terme di Castrocaro are a multifunctional center where everything, therapeutic courses, medical, aesthetic and thermal treatments, contributes to optimizing the quality of health.
Registrations
All the applications have to be done by the on-line registration. Fill the online form. The down payment of 200 euro will have to be paid by a credit card on your WBSC account. A medical certificate that declares the suitability to play basketball is required. The balance will have to be settled at the camp check-in.
Payments
Credit card accepted: Visa - Mastercard – Vpay - Maestro - Googlepay - Applepay
The balance will be paid at the camp check-in. You can also pay the balance by a bank transfer to:
Receiver: Wbsc Supercamp
Bank: Crédite Agricole Cariparma S.p.a.
Bank address: Piazza XX Settembre, 15 - 47121 Forlì (Italy)
Bic Swift code # : CRPPIT2PXXX
Iban code: IT02 U062 3013 2000 00046690478
in case of further bank info, please ask to: info@wbscsupercamps.com
Attention
Fill the bank transfer with name, last name and date of birth of the camper.
Cancellation
The deposit shall be refunded minus an amount for office expenses, only on condition of cancellation being made within and no later eight days before the date of beginning of the select session. No refund shall be made in case of the camper withdrawing for family, personal or disciplinary reasons before the end of the camp.
06.30 a.m Shooting or ballhandling + 1 on 1 (not mandatory)
07.00 a.m Wake-up call
07.30 a.m Breakfast
09.00 a.m Start practice
12.00 a.m End of practice
1.15 p.m Lunch at the hotel
3.30 p.m Start practice - games
7.00 p.m End of practice
8.15 p.m Dinner at the hotel
9.15 p.m Games - 3c3 - Contest
11.00 p.m In room
11.30 p.m Lights off
For urgent calls, WBSC mobile ++39 347 2150425.
Each camper will be provided with WBSC "The One Welcome Kit" compound by the camp uniform and shorts, t-shirt, water flask, shoes bag and personal evaluation report card.
The campers registered for 2 or 3 sessions will receive one full "WBSC Kit" each session.
The awards ceremony will take place the saturday morning of each session after the Nit, Ncaa and Nba finals games.
WBSC SUPERCAMP MEMORY PICTURE
The camper can choose his camp's picture (size 20x30 cm) online or at the check-in. The cost is € 10.
About the clothes for the camp, bring with you t-shirts, shorts, socks, underwear, sneakers, hat, sweatshirt and bathrobe. You'll practice for 6 intensive days. Towels and linens are daily provided by the hotel.
Any serious violation of the Supercamp rules, failure to comply with rules of good behaviour, or damage caused to facilities, equipment and personal property shall entail the immediate expulsion from the Supercamp as well as compensation for damages.
We have a professional trainer to prevent and take care of any accident. The Trainer will be at the camp all the weeks.
To attend the camp each camper must have a medical certificate that declares the suitability to play basketball.
The camp fee includes third-party and personal accident insurance.
We suggest to you to be in good shape. Before coming to the camp do some conditioning workout or basketball practices.
Week type of the WBSC Supercamp

9:00a.m. to 1:00 p.m. Check-in of campers and coaches at the Supercamp office at Park Hotel
1.15 p.m. Lunch
3:00 p.m. Camp meeting at Park hotel - transfer by walk to the Castrocaro sport hall.
3:15 p.m. Evaluation scrimmages
7:45 p.m. Dinner
9:00 p.m. Camp meeting and Staff presentation

07:00 a.m. Shooting - 1on1 - ballhandling workout (not mandatory)
09:00 a.m. Nit – Ncaa – Nba practices
11:00 a.m. Shooting - 1on1 - ballhandling workout (not mandatory)
02:00 p.m. 3on3 with boys & girls
03:00 p.m. Nba - Ncaa - Nit practices and League games
07:30 p.m. End of League games
09:00 p.m. League games - 3on3 and fun contest

7.45 a.m. Room checking, check out and transfer by bus to Villa Romiti Forlì.
9:00 a.m. Division Finals Nit - Ncaa - Nba
11:30 a.m. Awards and farewell
12:00 a.m. End of Camp and check out.
The Supercamp philosophy

The International Basketball School "Claudio Papini" is the result of the great experience gained over time by the staff of the WBSC with the organization of many editions of Supercamp. These years of hard work have allowed us to develop a technical program based on modern teaching methodologies and the great professional experience of our instructors. At the camp, all campers can improve their technical, tactical, motor and mental deficiencies. In addition, the campus life allows everyone, Italians and foreigners, to expand their personal knowledge by interacting with peers and coaches from many countries around the world. The weekly program, which includes 2 mandatory daily training sessions, an optional individual class, is complemented and enriched by the league tournament, individual challenges and video footage. Our technical staff, in complete harmony with the age, level and real needs of each participant, proposes games and individual and group exercises that allow everyone to improve their technical-tactical abilities and discover all the secrets of the game of basketball. Our slogan is: training, play, training, improvement.
Our technical and tactical goals

The Wbsc program offers the opportunity for everyone to train on different technical and tactical goals through targeted work on individual and team fundamentals and role specialization (only for the NCAA and NBA Divisions) with individual classes. During the week, a didactic progression is proposed to all campers that addresses the following goals: footwork, ball handling, passing, shooting, 1c1 with and without the ball, 2c2 and 3c3 attack-defense. The league games allow verifying the work done during the day through the 5c5 playful-competitive. For girls (compatible with the number of enrollees), a specific afternoon training session on shooting with regular balls is also provided.
Special girls session

In every edition of Supercamp we have many girls participating in the Special Girls Session.
An innovative idea at national and international level that allows the girls who participate in the session to train with a dedicated staff of head coaches specialized in women's basketball. Nobody believed it, nobody wanted to try it, nobody thought it was worth it, nobody wanted to admit that girls who play basketball deserved an exclusive space to train at their best. Yes, we believed in it, we worked to make it possible. We have searched for the best coaches in the female universe in Italy and in the world, we have found them and they have joined the project with great enthusiasm. The WBSC is ready and if you are too it is the best victory for our commitment. If you want to get involved, to improve as a person and as a player, if you have passion and awareness of your room for improvement and want to share all this with new travel companions, we are here and waiting for you. You will be able to train with serenity and joy, in a positive and motivating environment, together with other girls from all over the world, while you will play the League tournament in a mixed team. You will be on the starting line of a beautiful week dedicated to you and to your desire to feel important, unique, followed and helped. You will never be alone, but you will have to respect the rules, schedules and always work hard, otherwise all this would be meaningless and in the end you will be able to proudly say "I was there at the WBSC Special Girls Session".
3on3 Tournament

In NIT, NCAA and NBA Division a 3on3 tournament will be played with free subscription for mixed teams with girls and boys.
WBSC is proud to introduce the Head Coaching staff. An international coaching group from 13 different countries is ready to share his basketball knowledge and energy to all campers attending the WBSC Supercamp.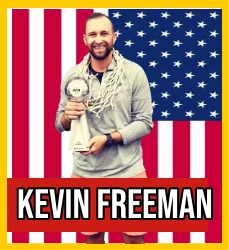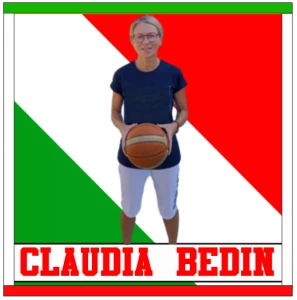 Claudia Bedin
Maurizio Andreini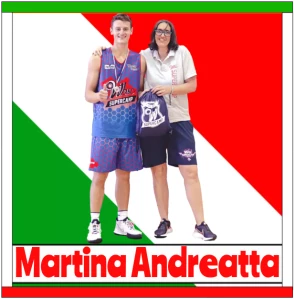 Martina Andreatta
Assistant Coach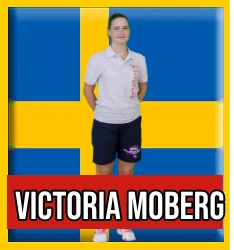 Victoria Moberg
Assistant Coach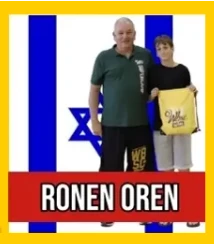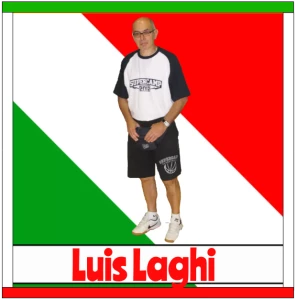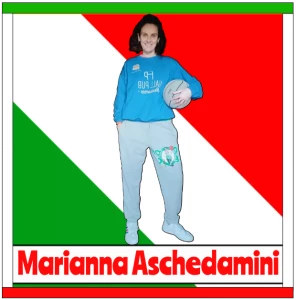 Marianna Aschedemini
Assistant Coach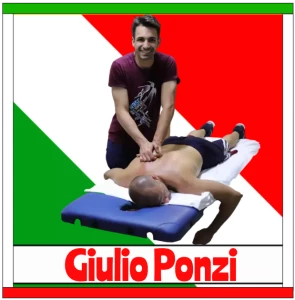 Teresa Romeo
Assistant Coach
Luca Malossi\\\
Assistant Coach
Diletta Di Lorenzo
Assistant Coach
Layla Qurum
Assistant Coach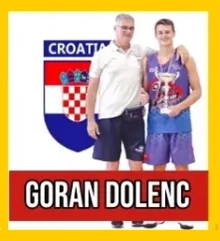 Goran Dolenc
Assistant Coach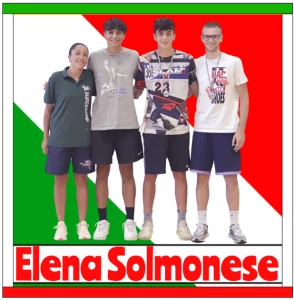 Elena Solmonese
Assistant Coach
Elena Nordio
Assistant Coach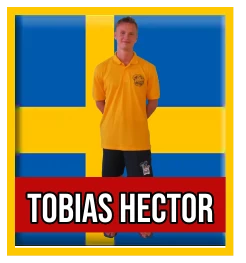 Tobias Hector
Assistant Coach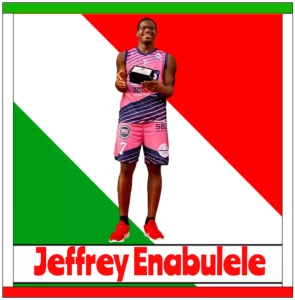 Jeffrey Bini Enabulele
Assistant Coach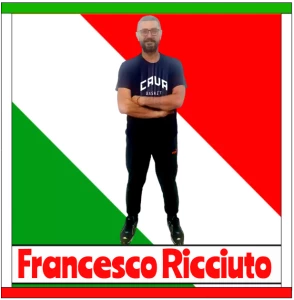 Francesco Ricciuto
Assistant Coach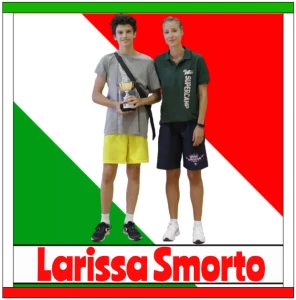 Larissa Smorto
Assistant Coach
Matteo Bologna
Assistant Coach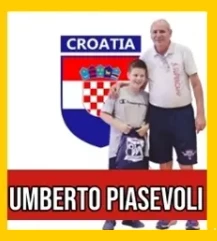 Umberto Piasevoli
Head Coach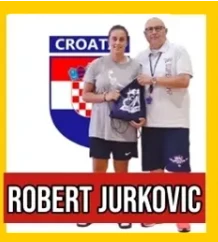 Robert Jurkovic
Head Coach
Maurizio Mondoni
Head Coach
John saintignon
Head Coach
Stefano Scotto Di Luzio
Head Coach
Roberto Mangiapelo
Head Coach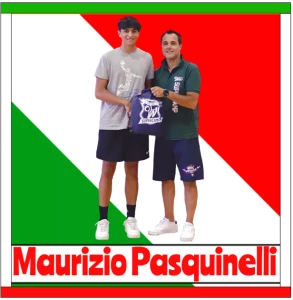 Maurizio Pasquinelli
Head Coach
Mattia Guarenghi
Kenneth McNeely
Head Coach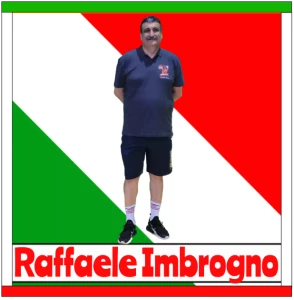 Raffaele Imbrogno
Head Coach
Claudio De Feo
Head Coach
Kostie Kesidis
Head Coach
Franco Ghilardi
Head Coach
Stefano Colombo
Head Coach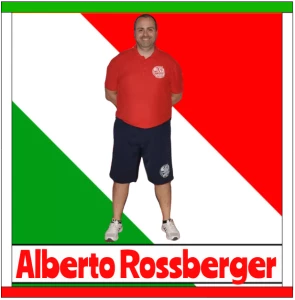 Alberto Rossberger
Head Coach
Frequently asked questions
Questions and answers for parents, campers, coach of the WBSC Supercamp
HOW OLD MUST THE WBSC SUPERCAMP PARTICIPANTS BE?
The WBSC Supercamp is for boys and girls between 10 and 20 years old. For younger campers please contact coach Stefano Colombo at colombo@wbscsupercamps.com
MY CHILD DOES NOT PLAY BASKETBALL IN ANY TEAM. CAN HE/SHE PARTICIPATE?
The WBSC Supercamp is open to young people, without any distinction between those who play in a team and those who do not. The camp technical program starts with scrimmage games and evaluation drills, in order to allow coaches to form homogeneous training groups by age, ability, and experience.
WHAT IS THE REGISTRATION DEADLINE?
Registrations are accepted till complete booking of the available places, i.e. about 200 for each sessions.
WHEN SHALL THE SETTLEMENT BE PAID?
The settlement shall be paid upon checking in, and it can be made cash or credit card, from 9.00 a.m. to 2 p.m. at the WBSC Supercamp secretary's office in Sportilia.
IS THERE ANY DISCOUNT IF MY CHILD REGISTERS WITH OTHER TEAMMATES?
Sure there is. The WBSC SUPERCAMP has decided to reward group registrations of at least 5 people, with 2 special fee bands, called "club discounts":
from 5 to 9 participants: 610 euro
more than 10 participants, and brothers: 600 euro
The Camper enrolled for 2 sessions pays 600 euro per session.
WHICH DOCUMENTS ARE REQUIRED FOR THE REGISTRATION?
The registration can be made only by filling the online form. To finalize the registration please pay the 200 € as down payment by credit card on your WBSC account. Cards accepted: Visa - Mastercard – Vpay - Maestro - Applepay - Googlepay. A health certificate issued for non-competitive sport activity purpose is required at the registration process.
IS IT POSSIBLE TO HAVE A PICTURE AS A SOUVENIR OF THE SUPERCAMP?
On registering, it is possible to book the 20x30 cm photo of the camp group, which will be handed over at the end of the week. Additionally, during the week, there will be a camp official photographer, to whom the participants can order either printed or digital individual pictures.
CAN PARENTS AND FRIENDS HAVE A LUNCH WITH KIDS ON SUNDAY, FIRST DAY OF CAMP?
Yes, they can, until all available extra places are fully booked. Lunch booking through the online registration form or to: info@wbscsupercamps.com
WHERE DO TRAININGS TAKE PLACE?
All trainings take place in the Forlì and Castrocaro Terme facilities (Villa Romiti Gym - Polisportivo Monti - Castrocaro Sport hall).
HOW MANY TRAININGS ARE SCHEDULED DAILY?
From Monday to Friday two trainings per day are scheduled: one in the morning and the other in the afternoon. The evaluation tests will take place starting from 3 p.m. on the arrival Sunday, the day of arrival. The daily schedule can be changed according to the number and basketball skills of the campers.
HOW LONG THE TRAININGS LAST?
The morning training usually goes from 8.30 to 12.00 a.m., whereas in the afternoon it goes from 3.00 p.m. to 4.30 p.m. However the training duration will be different according to the participant age, and is subject to a daily evaluation based upon the intensity of the previous sessions. The daily schedule can be reviewed on our website.
IF DURING TRAININGS OR MATCHES MY CHILD GETS HURT, WHAT SHALL HE/SHE DO?
A physiotherapist is always present at the Supercamp, in order to prevent and treat any slight accident. In case of serious injured , the camper will be taken to the closest hospital in Forlì.
WHAT IS THE COMPOSITION OF THE WBSC SUPERCAMP TECHNICAL STAFF?
The WBSC SUPERCAMP was started in 1993 as youth camp for sheer training. Since then, it has always had the purpose of offering campers the possibility of training with an international staff of chief professional coaches specialized in youth training.
Supercamp hotels at Castrocaro Terme with air conditioning and wifi in each room:
Supercamp facilities
IF MY CHILD ARRIVES BY TRAIN OR AIRPLANE, HOW CAN HE/SHE REACH THE CAMP?
He/She must reach the Forlì railway station on Sunday by 12:30 a.m. The WBSC Supercamp shuttle service will take him/her directly to Castrocaro Terme. The WBSC Supercamp shuttle service will drive the campers back to Forlì railways station. Departure from the camp at 1.00 p.m. (About 10 min. drive).
From/to Airports; all campers must sign their flights schedule into the online registration form or email the flight schedule to: info@wbscsupercamps.com
CAN PARENTS AND FRIENDS STAY AT THE CAMP WITH THE KIDS?
Yes they can do. Parents and friends wishing to spend a few days in our region will be welcome. For informations: www.turismoforlivese.it www.visitromagna.it www.castrocarotermeterradelsole.travel
MY CHILD IS LEAVING FOR THE SUPERCAMP. WHAT SHALL I PUT IN HIS/HER SUITCASE?
The luggage should include underwear for one week, a bathrobe, a training suit, a fleece, slides, sneakers, and casual outfit for leisure-time.
WHAT ABOUT THE NECESSARY EQUIPMENT FOR TRAININGS AND GAMES?
When registering, each camper receives the supercamp kit consisting in: reversible jersey and shorts to be used when playing in the league tournament matches. For training, the campers shall put in the luggage their basketball shoes, a cap, socks and sport outfits.
IF MY CHILD STAYS FOR A FORTNIGHT, SHALL HE/SHE BRING TWO OUTFIT SETS?
Yes he/she shall. Those staying for a fortnight will receive two supercamp gear kits.
IS THERE ANY LAUNDRY SERVICE?
Yes, there is. the laundry service is available upon charge, and it must be reserved on the entry card, or upon registration. The cost is 18 euro for 1 wash.
MY CHILD MUST DIET FOR HEALTH REASONS, IS THERE ANY PROBLEM?
No, there isn't. You will have to write down your child's needs in the special space of the registration form.
MY CHILD IS UNDER MEDICAL TREATMENT, FOR WHICH DRUGS ARE PRESCRIBED. IS IT NECESSARY TO COMMUNICATE IT?
Yes, it is. On the registration form it is necessary to indicate that the kid is under medical treatment. It will be our care to contact you to know the details, and inform the camp medical staff, who will look after your child.
MY CHILD WILL PARTICIPATE TO THE SUPERCAMP WITH SOME FRIENDS. CAN THEY SHARE THE SAME ROOM?
Yes, they can. You just have to indicate the name of the friends in the entry card. The WBSC SUPERCAMP staff will arrange their accommodation in double, triple or, in special cases, even quadruple rooms.
WHAT TIME ARE ARRIVALS TO AND DEPARTURES FROM WBSC SUPERCAMP SCHEDULED?
Arrivals are scheduled from 9.00 a.m. to 1 p.m. on the camp initial Sunday, when registration, fee settlement and accommodation will be made at the Supercamp secretary's office at Park Hotel via Ravaglioli 7, Castrocaro Terme. Departures are scheduled on Saturday at 12 a.m. after the League final games and awards. Parents are welcome.
THE YOUTHS WILL BE LOOKED AFTER ALL DAY LONG?
The WBSC SUPERCAMP staff looks after the campers 24 hours a day, in order to ensure them a continuos assistance during the whole Camp. It goes without saying, that any serious infringement of the camp regulations, any misbehavior, any damage to equipment or to someone else's properties will imply the immediate expulsion from the Supercamp, as well as the damage refund. We are proud to say that no camper has ever been banished from the WBSC SUPERCAMP.
MY CHILD'S CLUB SPORT SEASON ENDED IN MAY. WHAT SHALL HE/SHE DO IN ORDER TO BE IN GOOD SHAPE FOR THE SUPERCAMP?
Since ever WBSC SUPERCAMP has always had a strong technical character, its focus for fundamentals being the main goal. The hard daily work requires a strenuous physical effort by participants, one day after the other. Therefore, it is both advisable and desirable that the youths do not stop and keep training until the day before leaving for the camp. Do not hesitate to down load here, our technical staff for a pre-camp individual training program.
HOW MUCH MONEY SHALL I GIVE MY CHILD FOR THE SUPERCAMP?
Our suggestion is to give your child only the strictly necessary money to buy at the bars, things like ice creams, snacks, sodas, fast food.
HOW TO REACH THE CAMP?
Our hotels: Park Hotel Via Dino Ravaglioli, 7 Hotel Mucciolini Via Dante Alighieri, 18 Hotel Pierina Via Nicola Guccerelli, 17.
By Train
Forlì train station www.trenitalia.it then public bus Forli - Castrocaro Terme (every 30 min. working days - 60 min. holidays)
By Car
Forli exit on the highway A14, then follow the direction to Castrocaro Terme (FC).
By Airplane
Forli airport or Bologna airport (70 km)